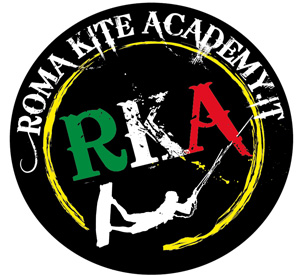 KITESURF LESSONS
ON SALE NEW
altra Tesseramento con assicurazione RC 2019 kitesurf
Year purchased:
2019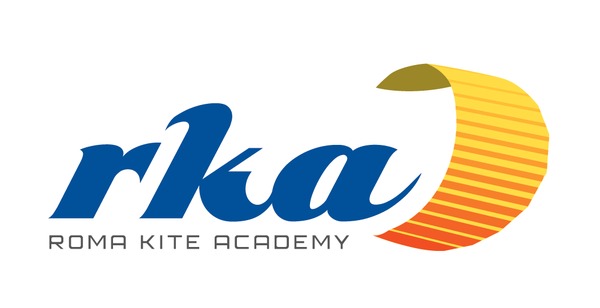 € 25,00
ID 457206
2019-06-20 at 00:00:00

USER INFO
RKA-Romakiteacademy
Fabrizio
Roma - Italy
Other offers by RKA-Romakiteacademy
REPORT and SHARING
Share on Facebook
Send to a friend
Report to Staff
Tips on avoiding frauds
SIMILAR SEARCHES
Kitesurf Lessons
altra
Tesseramento con assicurazione RC 2019 kitesurf
Ad text:
Come tutti gli anni dovremmo sottoscrivere una polizza RC obbligatoria, per poter praticare il kite o il windsurf o tutti gli sport acquatici che, nella stagione estiva, sono regolamentati dall'ordinanza balneare. Grazie al successo delle associazioni sottoscritte dello scorso anno, presso la scuola kitesurf RKA-romakiteacademy e alla stretta collaborazione con l'asd RomaWaterSport operante nel settore velico, abbiamo avuto un forte sconto sulle polizza assicurativa RC. Rimanendo inalterati i massimali.La polizza che verrà sottoscritta è valida in tutta Italia. Importante leggere cosa prevede l'ordinanza balneare emessa dalla capitaneria di porto o dal comune di competenza dell'area autorizzata a praticare i sport acquatici kitesurf windsurf surf etc etc Specifica polizza:responsabilità civile: il massimale unico, per ogni iscritto viene elevato a euro 2.500000,00, senza alcuna franchigia per i danni alle persone, ma con una franchigia a carico del tesserato di euro 500, per i soli danni a cose ed animali.infortunio: massimale 80.000,00 - in caso di frattura radiologicamente accertata, liquidazione immediata forfettaria di euro 200 per gli infortuni i cui postumi invalidanti ricadono nella franchigia del 7%; dall'8% in poi, la quota fissa verrà sostituita dalla liquidazione di euro 800 per ogni punto di invalidità accertato secondo quanto stabiltp dalla tabella in uso e prevista dalla legge sulla assicurazione obbligatoria degli sportivi (L. 289/2002)
quota annuale per rinnovo polizza 2019 - scadenza 30 sett. 2019
Adulti   15 euro 
Juniores 8 euro
quota annuale nuova polizza 2019
Adulti     25 euro
Juniores 10 euro

Per effettuare il pagamento della polizza utilizzare le coordinate bancarie riportate di seguito:
asd Romawatersport
Banca Fideuram
IBAN IT92L 0329601601000064362800

Causale: nuovo / rinnovo tesseramento 2019 nome cognome

per ulteriori INFO non esitate a contattarci tramite al numero 3312294927

www.romakiteacdemy.it

MORE PICTURES OF THIS PRODUCT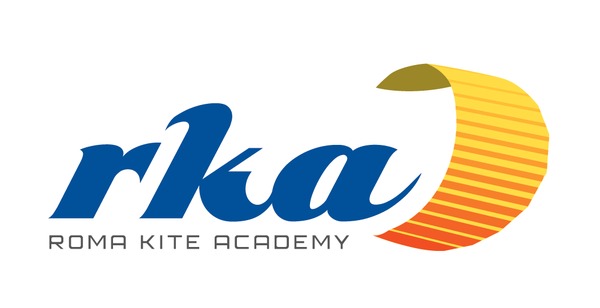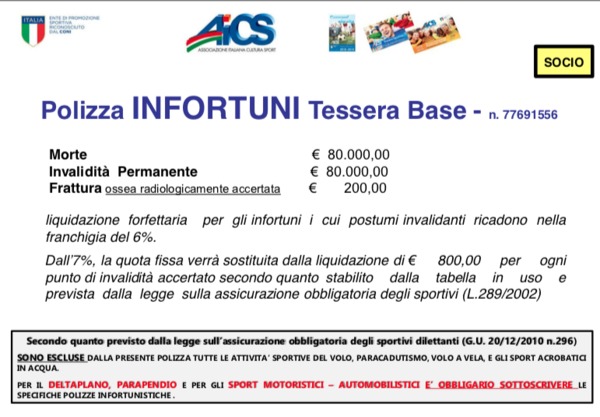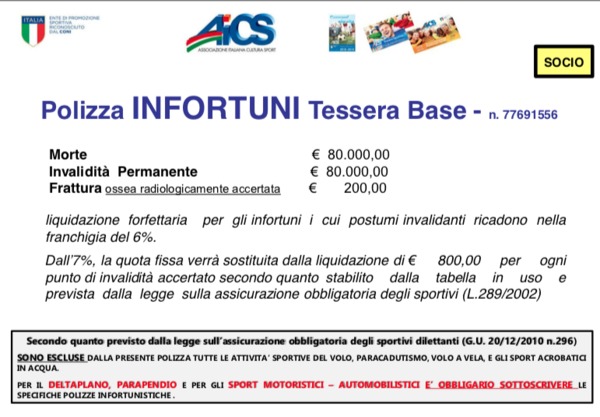 All images have been posted by the owner of this ad
and might not be the actual pictures of the product.

SIMILAR PRODUCTS
5 other ads you might be interested in...
€ 190,00
Shop sells
new
€ 350,00
Shop sells
new
Rka-Romakiteacademy
Roma
Italy

€ 145,00
Shop sells
new
€ 190,00
Shop sells
new
€ 105,00
Shop sells
new