€ 47,00
ID 452264
2019-03-08 at 00:00:00

USER INFO
KSP SPORTS
|
Detail page
(ext link)
Alessandro
C. S. Erice - Trapani - Italy
Phone:
+393939160833
Other offers by KSP SPORTS
REPORT and SHARING
Share on Facebook
Send to a friend
Report to Staff
Tips on avoiding frauds
SIMILAR SEARCHES
Kitesurf Clothing
KSP
Caschetto Bullet casco per kitesurf
Ad text:
Questo è in assoluto uno dei migliori caschi per sport acquatici. Il casco è stato studiato specificatamente per sport estremi, e quindi è molto leggero, solo 400g!!!

Certificato CE EN-1385 per sport aquatici, la sua imbottitura in EVA non assorbe acqua, così da non appesantire il casco, e in caso di cadute, i fori di ventilazione ovali sulla sua superficie fanno defluire l'acqua evitando che il casco venga tirato via quando si è trascinati in acqua.

E' uno degli unici caschi che oltre ad avere la cinghia sul mento regolabile, ha un ulteriore regolazione sulla nuca che permette una regolazione precisa.

Il casco è anche dotato di protezioni sulle orecchie.

Perfetto per tutti gli sport acquatici, kite surf, rafting, canottaggio, windsurf, kayak, wake, ecc.

Inoltre ricorda che, il casco, oltre a salvarti la vita, è un accessorio obbligatorio per questi sport.
Non farti trovare senza.

Attenzione ad acquistare caschi senza il marchio CE EN-1385. Questi oltre che non essere omologati, e quindi sanzionabile, potrebbero non essere in grado di resistere ad urti o forti impatti, mettendo a rischio la tua vita.

Specifiche:
-Materiale Antiurto Dual Density
-Calotta MATT GLOSS (vernice opaca)
-Certificazione: CE EN-1385
-Paraorecchie removibili
-Regolatore di misura
-Misure disponibili: S (51-57cm) – L (58-63cm)


SPEDIZIONE
BRT Gratuita per ordini superiori a 150€
Corriere Espresso BARTOLINI = 15€

PAGAMENTI ACCETTATI:
Paypal, Postepay, Bonifico Bancario, Contrassegno, Vaglia Postale.

CONTATTI:

Sito Ufficiale: http://www.kspsports.com/it/

Email: info@kspsports.com

Telefono: +39 393 9160833

MORE PICTURES OF THIS PRODUCT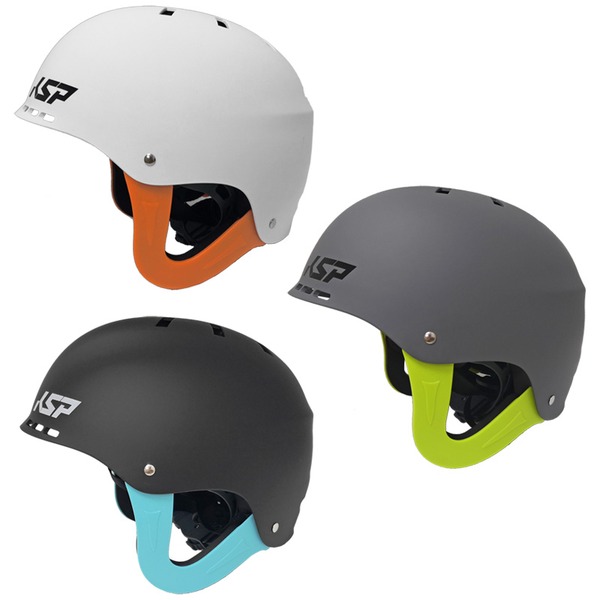 All images have been posted by the owner of this ad
and might not be the actual pictures of the product.

SIMILAR PRODUCTS
5 other ads you might be interested in...
€ 38,00
Shop sells
new
€ 23,00
Shop sells
new
€ 25,00
Shop sells
new
€ 140,00
Shop sells
new
€ 26,00
Shop sells
new