€ 1.389,00
ID 446603
2019-03-03 at 00:00:00

USER INFO
Kite Circus
|
Detail page
(ext link)
Fabio
Rimini - Italy
Phone:
+393357586078
Other offers by Kite Circus
REPORT and SHARING
Share on Facebook
Send to a friend
Report to Staff
Tips on avoiding frauds
SIMILAR SEARCHES
Kitesurf Kites
Peter Lynn
PATROL BOARD + SWELL v3 9mt
Ad text:
3 modelli di kite diversi e 2 tavole diverse disponibili:
KITE = Swell V3 / Escape V7 / Hook V1
BARRA = Navigator (3 dimensioni diverse)
TAVOLA = Patrol / Capital (2 dimensioni diverse)
Ogni rider, ognuno con il suo stile diverso, può avere il suo kite set perfetto. Contattaci se vorresti ricevere la lista completa dei prezzi e vedere tutti i pacchetti disponibili.




MORE PICTURES OF THIS PRODUCT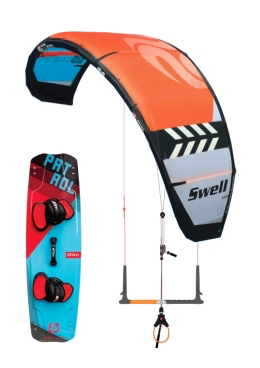 All images have been posted by the owner of this ad
and might not be the actual pictures of the product.

SIMILAR PRODUCTS
5 other ads you might be interested in...

€ 650,00
User sells
used

€ 2.399,00
Shop sells
new

€ 800,00
User sells
used

€ 450,00
Shop sells
used

€ 1.819,00
Shop sells
new