€ 79,00
ID 441487
2019-04-29 at 00:00:00

USER INFO
Riders Action
Morris
Affi - Italy
Phone:
+393478738768
Other offers by Riders Action
REPORT and SHARING
Share on Facebook
Send to a friend
Report to Staff
Tips on avoiding frauds
SIMILAR SEARCHES
Kitesurf Clothing
Ion
Maglia Neoprene Top 2,1mm Donna
Ad text:
I TOP NEO sono un must per ogni tipo di sport acquatico per il mare o lago o chi naviga in climi più miti. Sebbene siano utilizzati principalmente nelle acque più calde per mantenere il sole e il vento lontano dalla pelle, possono anche essere usati come secondo strato sotto la muta. Grazie al rivestimento in peluche Hot_Stuff, simile alla lana, questi top hanno una trama lussuosa che si sente benissimo anche sulla pelle nuda!
I NEO TOPS hanno una costruzione più dettagliata e tecnica rispetto a quella del Lycra standard, offrono protezione UV al 100%, un'efficace ritenzione del calore e una riduzione delle irritazioni e delle contusioni spesso causate dall'imbracatura.!

Prezzo di listino in negozio 99,99€

Taglie Disponibili:

---- S\36 ----
- Altezza 161-168 cm
- Petto 82-88 cm
- Peso 50-57 kg

---- M\38 ----
- Altezza 165-172 cm
- Petto 86-92 cm
- Peso 55-65 kg

----- L\40 -----
- Altezza 170-176 cm
- Petto 90-96 cm
- Peso 62-69 kg

Per sapere la propria taglia consultare la tabella/misure nella sezione foto, inoltre con un metro da sarta puoi misurare la tua vita e
il tuo petto.

Spedizione 24h in tutta Italia.

Garanzia con regolare scontrino

Pagamenti:
Bonifico bancario
Ricarica Poste Pay
PayPal +3%

Contattaci per maggiori info.

info@ridersaction.com
info@ridersprokite.it
Wup 3478738768

MORE PICTURES OF THIS PRODUCT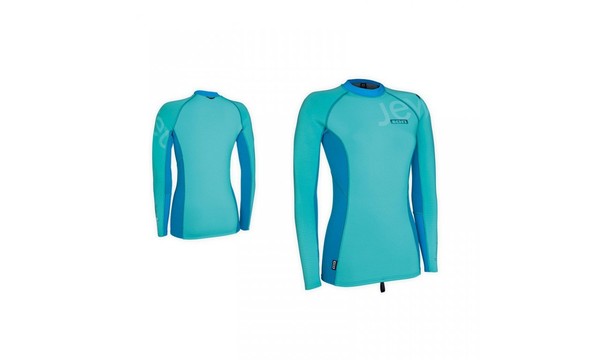 All images have been posted by the owner of this ad
and might not be the actual pictures of the product.

SIMILAR PRODUCTS
5 other ads you might be interested in...

€ 150,00
User sells
used

€ 150,00
User sells
used

€ 175,00
Shop sells
new
Kitepoint.shop
Malcesine
Italy


€ 59,00
User sells
used
€ 167,00
Shop sells
new
Kaukau Garage
Sarzana
Italy