€ 650,00
ID 428968
2019-03-02 at 00:00:00

USER INFO
RKA-Romakiteacademy
Fabrizio
Roma - Italy
Phone:
+393312294927
Other offers by RKA-Romakiteacademy
REPORT and SHARING
Share on Facebook
Send to a friend
Report to Staff
Tips on avoiding frauds
SIMILAR SEARCHES
Kitesurf Kites
Wainman Hawaii
PROMO Bunny 5m RG 3.1
Ad text:
PROMO

Wainman Hawaii RG 3.1 Bunny 5 m BLACK

Peri i kiter amanti del wave con il vento forte .......il kite Bunny 5m RG 3.1 è la macchina perfetta!!! Rinomato per la stabilità e per il controllo senza precedenti. Il più piccolo aquilone della gamma RG 3.1 è sempre stato molto simpatico e..... quasi con nessuna debolezza.

Stabile, reattivo, ma non troppo veloce, rende il kite RG 3.1 Bunny 5m RG il sogno di ogni kiter amante dell'onda con vento forte e un assoluto..... che ogni kiter leggero deve avere. I miglioramenti includono una inferiore pressione sul boma e una migliore capacità di lift e di bolina.

Con una ricetta quasi perfetta per il kite a tutto tondo, siamo stati molto prudenti ad effettuare le regolazioni al fine di migliorare il prodotto. C'è sempre spazio per i piccoli miglioramenti e aggiornamenti che miglioreranno gli aquiloni della serie Rabbit Gang senza alterare il DNA del nucleo.

Diretto controllo e senza sforzo Re-Launch

4 linee combinate con il Compact V-briglie, forniscono la gestione diretta e la risposta quando si controlla i kite RG 3.1 ed il rilancio e quasi automatico e senza sforzo.

Ampia gamma di vento

Unica forma, profilo e disegno tecnico insieme con le impostazioni briglia perfettamente bilanciati, di fornire un'ampia gamma di vento sia per la fascia bassa e sia di fascia alta per ogni dimensione del kite , in combinazione con la funzionalità di bandiera di sicurezza del 100%.

Impostazioni personalizzabili e prestazioni versatili

La User Friendly e semplice per regolare le impostazioni, copre ogni stile di guida: da freeride classico ad ogni giorno freestyle alle sessioni onda incredibili!

Materiali di prima qualità e durevole costruzione

Costruito solo con tessuti di altissima qualità: il baldacchino è fatto con un molto leggero e super resistente rip-stop panno SPI da Teijin (Giappone); leader all'avanguardia, puntoni e suggerimenti sono costruiti con poliestere panno pesante fatta da Dimension Polyant (Germania).

Insomma cosa c'è di NUOVO?????

RG 3.1 Kite:

- nuovo, unico colore argento
- nuove briglie anteriori - solo 1 parte necessari per sostituire quando viene utilizzato
- nuovo sistema robusto di saldatura della valvola LE
- nuova valvola rapido gonfiaggio / sgonfiaggio
- grande pompa con manometro
- ri-progettata Borsa Kite

RG 3.1 bar:

- nuovo Grip bar
- nuovo leash con la copertura neoprane e nuova maniglia di sblocco sagomata
- nuova, linee e prelinee di taglio facilmente sostituibili
- Linee forti (350 kg)
- migliorato a sgancio rapido
- nuovo, in nylon rinforzato C-Loop

Questi miglioramenti offrono una differenza complessiva per il pacchetto completo e prestazioni Uniche.

Pacchetto include
- kite Bunny 5m BLACK One Pump
- Double Bag
- Kit Riparazione

Siamo fiduciosi che il duro lavoro e gli sforzi profusi sono stati ripagati e il risultato è un altro prodotto di alto livello dal marchio Wainman Hawaii!
Trova le ultime notizie e gli aggiornamenti sul mondo Wainman Hawaii, Kite TwinTip e altri prodotti su www.romakiteacademy.it o sulla pagina facebook Wainman Hawaii Italia!!

RKA-romakiteacademy distributore esclusivo della Wainman Hawaii Italia

MORE PICTURES OF THIS PRODUCT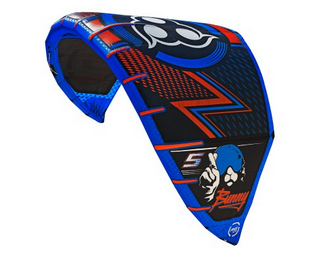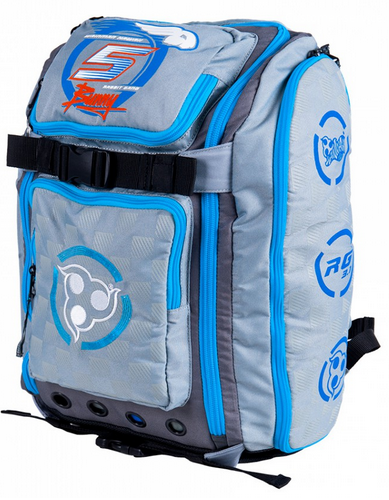 All images have been posted by the owner of this ad
and might not be the actual pictures of the product.

SIMILAR PRODUCTS
5 other ads you might be interested in...

€ 400,00
User sells
used
€ 350,00
User sells
used
€ 200,00
User sells
used

€ 249,00
User sells
used

€ 350,00
User sells
used