€ 1.199,00
ID 392666
2019-03-28 at 00:00:00

USER INFO
Impact shop
|
Detail page
(ext link)
Jean Christophe
Bari - Italy
Phone:
+390805343801
Other offers by Impact shop
REPORT and SHARING
Share on Facebook
Send to a friend
Report to Staff
Tips on avoiding frauds
SIMILAR SEARCHES
Kitesurf Complete Kits
Rrd
VISION + PLACEBO + GLOBAL BAR V6
Ad text:
Rrd VISION + PLACEBO + GLOBAL BAR V6

KITE SUPER PACK:
basta comprare rottami usati!
Fatti un bel setup tutto nuovo.. Solo il prezzo resta quello dell'usato! Sicurezza e performance al top.

RRD VISION 10.5 2016 NUOVO
PLACEBO RRD 2016 NUOVA
RRD GLOBAL BAR V6 NUOVA

TUTTO SOLO 1199€
CON Vision 12 1249€

LINK ARTICOLO:
https://www.impactsurf.com/it/kite-pack-vision-mk4-placebo43-globalbarv6

Per info chiama 080.5343801 orari 10-13 17-20
oppure visita www.impactsurf.com


MORE PICTURES OF THIS PRODUCT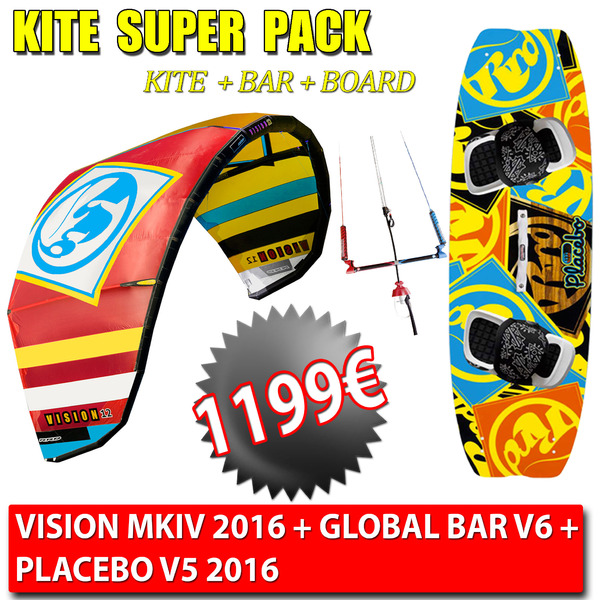 All images have been posted by the owner of this ad
and might not be the actual pictures of the product.

SIMILAR PRODUCTS
5 other ads you might be interested in...

€ 800,00
User sells
used

€ 700,00
User sells
used
Andrea
Porto Mantovano
Italy

€ 549,00
User sells
used

€ 850,00
User sells
used
€ 1.380,00
Shop sells
new
Kitesurfbuy.com 
Kitesurfbuy.com
United Kingdom