€ 365,00
ID 375955
2019-06-12 at 00:00:00

USER INFO
Kite Circus
|
Detail page
(ext link)
Fabio
Rimini - Italy
Other offers by Kite Circus
REPORT and SHARING
Share on Facebook
Send to a friend
Report to Staff
Tips on avoiding frauds
SIMILAR SEARCHES
Kitesurf Bars
Hq
One Bar 49 - 55 cm
Ad text:
One Bar è l'ultimo modello di barra Hq nata per i pump kite puo anche essere adattata ai foil su neve e terra.
Caratterizzata da 4 linee e re ride su una frontline, gestisce i loop tramite un twist sulle front lines dalle dimensioni ridotte.
il quick release è semplice e sicuro.
Il prezzo include il leash.


Our new "ONE" Bar is the universal tool for your kite. Besides our tube kites, it can be used with any of our Depower kites in the HQ Powerkites range. Features like a Single-Front-Line Safety, easy depower adjustments and a self-untwisting ceramic swivel are only some of the innovations of the new "ONE" Bar, that we adapted to customers' needs.
Our new bar system clearly exemplifies our focus on progressive design elements, precisely optimised handling and detailed attention to quality and safety. The contoured ergonomic EVA grip offers long lasting comfort and excellent hold in every situation. The bar ends come with an integrated floater so that in connection with the coated backlines you won't get stuck during the water start. The stopper ball helps to relaunch the kite. A high quality clamcleat for ease of use and infinite adjustment within its range offers a perfect adaption to the rider and the wind conditions. Thanks to the front line safety the kite will release all its power, and gently drift with the leading edge facing down until it smoothly lands on the water or land. The kite will stay in this position until you are ready to restart it.
The "ONE" Bar is available in 49 cm and 55 cm and comes with 24 m long stretched dyneema lines and our innovative HQ Kite-leash, that is adjustable in the release strength.

MORE PICTURES OF THIS PRODUCT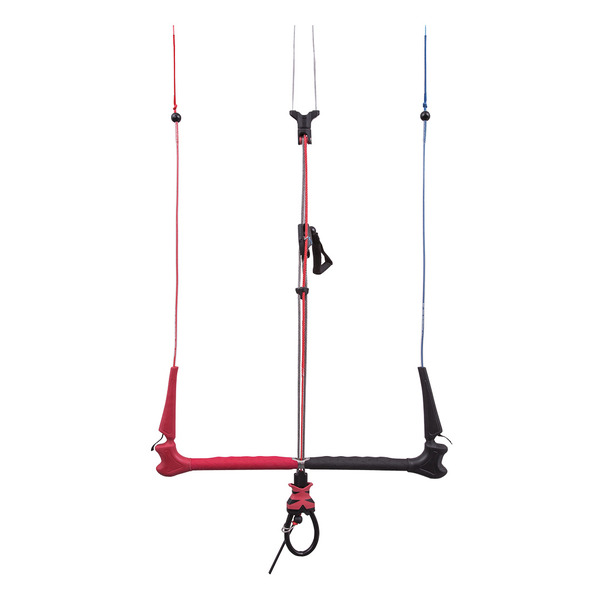 All images have been posted by the owner of this ad
and might not be the actual pictures of the product.

SIMILAR PRODUCTS
5 other ads you might be interested in...

€ 299,00
User sells
used

€ 250,00
User sells
used

€ 180,00
User sells
used
Corrado
Chiaravalle
Italy

€ 280,00
User sells
used

€ 250,00
User sells
used