€ 279,00
ID 375880
2019-05-30 at 00:00:00

USER INFO
Kite Circus
|
Detail page
(ext link)
Fabio
Rimini - Italy
Phone:
+393357586078
Other offers by Kite Circus
REPORT and SHARING
Share on Facebook
Send to a friend
Report to Staff
Tips on avoiding frauds
SIMILAR SEARCHES
Kitesurf Kites
Hq
RushV Pro School 300
Ad text:
Rush Pro School è un depower trainer kite dotato di quick release, brake line, de-power system , castello a briglie e barra a 4 cavi.
Un oggetto perfetto per allenarsi in sicurezza sia sulla neve che lungo i prati o spiaggie vicino a casa.
La vela permette a chiunque di imparare a controllare il kite in tutta la finestra di volo e ad atterrarlo e rilanciarlo da soli. Strumento necessario e utilissimo per progredire da casa.

The Rush V Pro School is a simple, affordable and durable ram-air depower trainer. It is an ideal kiteboarding trainer for schools, operating and functioning the same as larger depower kites. The Rush School trainer is responsive, smooth and stable. The 3m size has just enough power to ensure beginners will be ready to progress to the next level. The Rush School works with a sheetable bar system, allowing an easy progression onto a larger depower kite after learning the basics.


MORE PICTURES OF THIS PRODUCT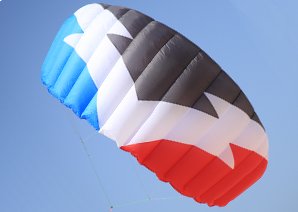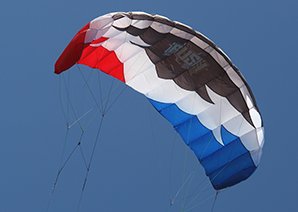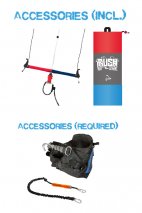 All images have been posted by the owner of this ad
and might not be the actual pictures of the product.

SIMILAR PRODUCTS
5 other ads you might be interested in...

€ 1.405,00
Shop sells
new

€ 850,00
Shop sells
new

€ 400,00
Shop sells
used

€ 1.220,00
Shop sells
new

€ 1.399,00
Shop sells
new