€ 99,95
ID 370049
2019-06-28 at 00:00:00

USER INFO
Ozone Italia Shop
|
Detail page
(ext link)
Ozone Italia Shop
Roma - Italy
Phone:
+393939736678
Other offers by Ozone Italia Shop
REPORT and SHARING
Share on Facebook
Send to a friend
Report to Staff
Tips on avoiding frauds
SIMILAR SEARCHES
Kitesurf Accessories
altra
RESTUBE SPORT
Ad text:
Non importa se tu fai Kitesurf, Surf, SUP, Restube sport ti dà più libertà e sicurezza nella pratica delle tue attività Acquatiche. Il contenitore robusto con la chiusura a stecca e la facoltà di cambiare/togliere la cintura di ancoraggio, permette di fissarlo direttamente sul Trapezio. E' perfetto per un utilizzo molto Sportivo e dinamico per il Kitesurf il Windsurf il Surf ed il SUP. Il Modello RESTUBE SPORT è anche utilizzabile per gli altri sport acquatici, Canoa, Vela, Nuoto, Pesca etc etc ed offre una protezione personale sempre e ovunque.
IL CUORE DI RESTUBE : La Boa Gialla:
La Boa a pieno gonfiaggio ha una spinta di 75N, oltre 7 Kg di spinta. Appoggiandosi sulla boa Restube si può rimanere con la testa fuori dall' acqua in estrema sicurezza. Restube aiuta anche se le caratteristiche fisiche sono di statura alta. La Boa Restube può essere anche gonfiata a bocca. Dopo L'uso può essere ripristinata nella confezione con una nuova carica pronta per l'utilizzo. E' possibile anche serfare con la Boa Gialla per richiamare l'attenzione di qualcuno. Il materiale di altissima qualità con cui viene costruito corrisponde alla norma Europea DIN EN ISO 12402 per i giubbotti di salvataggio. Potete essere sicuri di avere nelle mani un prodotto di altissima Qualità e lunga durata che mantiene l'aria anche in condizioni difficili. Ogni singola boa viene controllata in produzione per la resistenza, la durata dell'inflazione e la funzionalità.
100% Qualità:
Progettata e prodotta in Germania grazie alla collaborazione stretta con le università, gli atleti e i professionisti degli sport acquatici questo prodotto vede una costante evoluzione per migliorarne le prestazioni.
PICCOLE DIMENSIONI, PESO LEGGERO E RIUTILIZZABILE:
Riutilizzabile con la semplice sostituzione della Bomboletta di aria compressa. Le bombolette certificate da 16g Co2 e Water Proof, hanno il 100% di corretto funzionamento e riempimento e si azionano perfettamente con l'estrazione del bastoncino
Monta RESTUBE dove preferisci:
Il Contenitore di RESTUBE può essere installato sia verticalmente che orizzontalmente. Anche applicabile al Trapezio con il sistema di aggancio a X. La Cintura può avere una dimensione nella sua larghezza inclusa dai 25mm ai 50mm.
Porta con te le cose più importanti:
RESTUBE Sport ha integrato una tasca con Zip, Questo ti permette di portare con te le chiavi o altro ma non è Water Proof.
Il Sistema di chiusura si apre solamente quando decidi di azionarlo:
RESTUB Sport ha uno speciale sistema di chiusura che rende saldo il contenuto all'interno anche in condizioni molto violente evitando aperture accidentali. Solamente quando si vuole azionare il gonfiaggio della Boa Gialla tirando la linguetta il sistema di galleggiamento si gonfia e ti mette in salvo.
RESTUBE Viene utilizzado anche da:
British Stand Up Paddle Assosation
British Kitesport Assosation
Suisse Life Saving Assosation
Deutsches Rotes Kreuz
WR Water rescue UG
VDWS
Deutsche Triathlon Union
Rescue Italia


MORE PICTURES OF THIS PRODUCT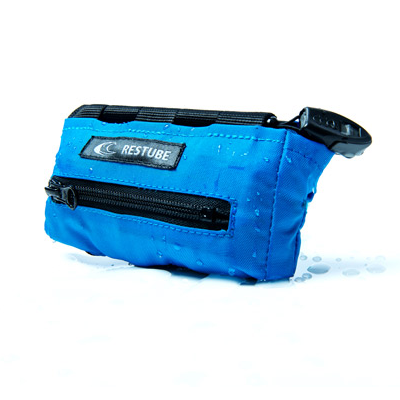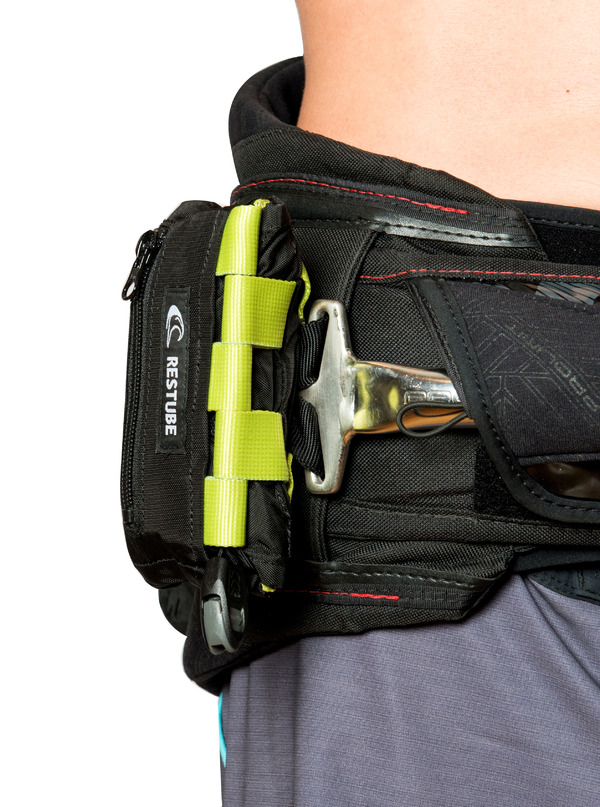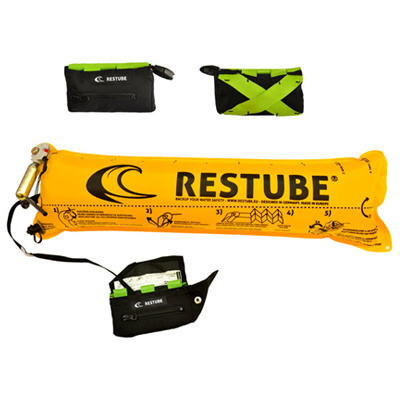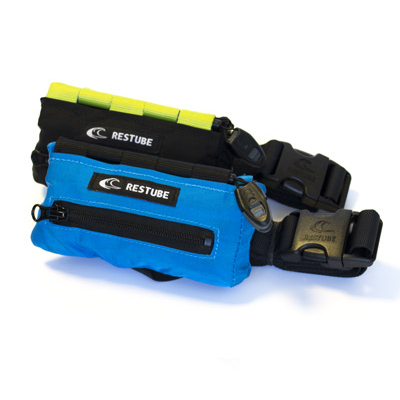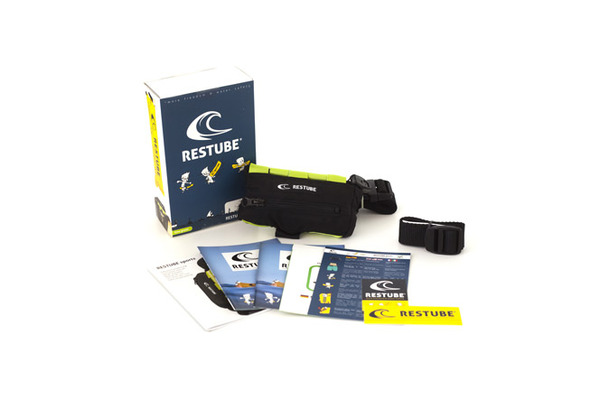 All images have been posted by the owner of this ad
and might not be the actual pictures of the product.

SIMILAR PRODUCTS
5 other ads you might be interested in...

€ 20,00
Shop sells
new
Evivasport Lakeshop
Malcesine
Italy


€ 20,00
User sells
used

€ 60,00
Shop sells
used
Impact Shop
Bari
Italy


€ 50,00
User sells
used
Andrea
Desenzano Del Garda
Italy

€ 35,00
User sells
used