€ 370,00
ID 368116
2019-02-25 at 00:00:00

USER INFO
KSP SPORTS
Alessandro
C. S. Erice - Trapani - Italy
Phone:
+393939160833
Other offers by KSP SPORTS
REPORT and SHARING
Share on Facebook
Send to a friend
Report to Staff
Tips on avoiding frauds
SIMILAR SEARCHES
Kitesurf Bars
KSP
Barra 4 e 5 Linee 40-47-53cm Universale
Ad text:
KSP BAR, BARRA 4 LINEE CON SETTAGGIO PER QUINTA

MISURE:
- 40cm
- 47cm
- 53cm


Novità importante di questa nuova collezione della KSP sono senza dubbio la nuova KSP Bar

Completamente riprogettata, la KSP Bar, ideata per kite 4 linee con predisposizione per settaggio 5 linee (basta aggiungere il kit opzionale 5 -linee), presenta delle caratteristiche che ne rendono assolutamente una barra di facile utilizzo e per rider di qualsiasi livello.



Novità importante anche per questa nuova barra, è senza dubbio la qualità dei materiali adottati: difatti le linee utilizzate in questa nuova collezione di produzione Tedesca Europcord, vantano la particolarità di essere:
- Anti allungamento
- Anti nodo
- Anti usura
- Impermeabili


Realizzata con terminali in Eva e Covering sui cavi, la possibilità di intrecciarsi le dita è totalmente eliminata.

Dotato di Easy-Swivel System, un sistema di rotazione delle front-lines manuale, posizionato sopra il Chicken-loop, avrete sempre una sistemazione ottimale delle linee che con rotazioni e trick potrebbero intrecciarsi.

Altre caratteristiche prodotto:


- Europcord Last generation Cords: Linee da 23m di produzione Tedesca ad alta resistenza

- Full EVA bar-ends. I 2 terminali in Eva laterali oversize, offrono al rider una sicurezza in caso di sgancio, poichè la barra continuerà a galleggiare, oltre ad offrire una continua protezione dalle linee

- Ergonomic EVA Grip. Comodo sistema di impugnatura antiscivolo, con forma ridefinita per un ottimo grip e comfort.

- 100% Safety System. Sistema di sicurezza 100%, grazie al sistema di scaricamento totale Red-Line, che lascia il punto di aggancio diretto alla leading-edge su un singolo punto della front-line

- Cleamcleat Power/Depower System. Il più semplice e miglior sistema di regolazione potenza del kite.



SPEDIZIONE
Corriere Espresso BARTOLINI = 10€
Servizio Contrassegno = 14€

PAGAMENTI ACCETTATI:
Paypal, Postepay, Bonifico Bancario, Contrassegno, Vaglia Postale.


CONTATTI:

Sito Ufficiale: http://www.kspsports.com/it/

Email: info@kspsports.com

Telefono: +39 393 9160833

MORE PICTURES OF THIS PRODUCT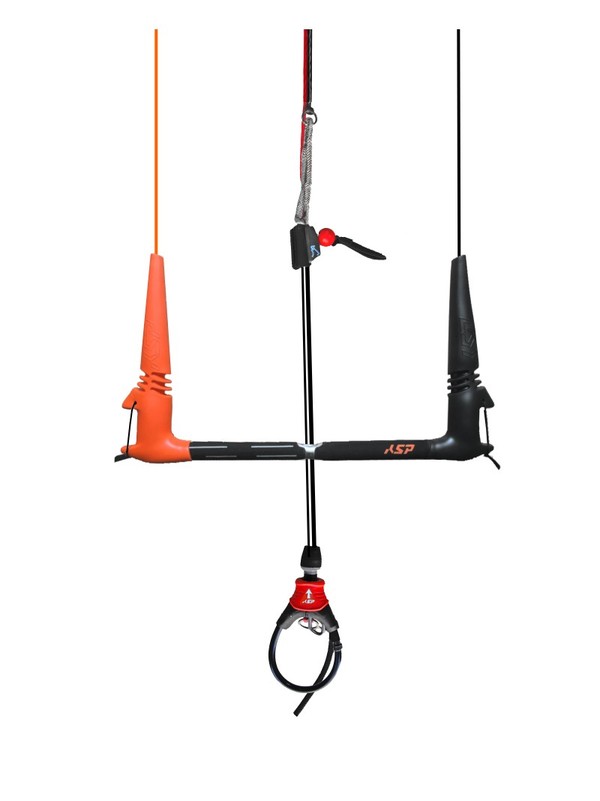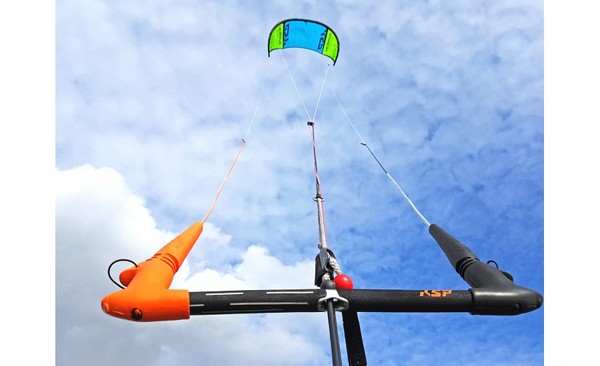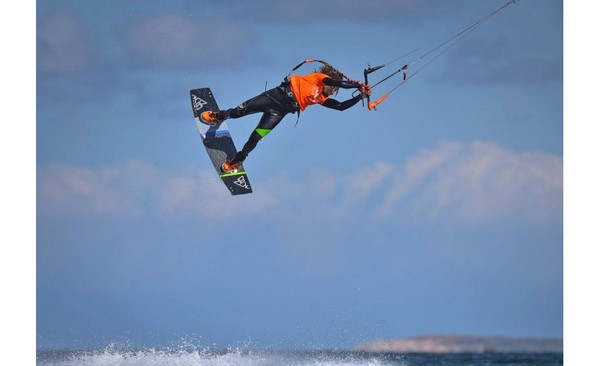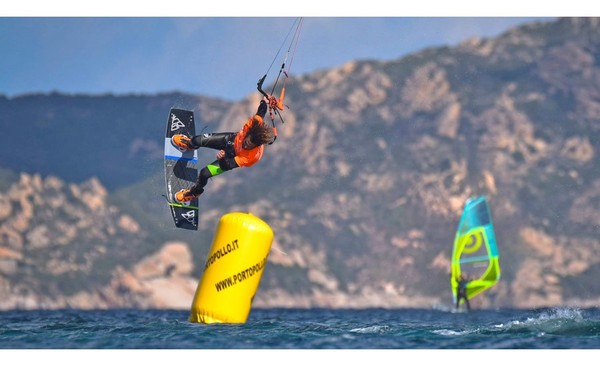 All images have been posted by the owner of this ad
and might not be the actual pictures of the product.

SIMILAR PRODUCTS
5 other ads you might be interested in...

€ 300,00
User sells
used

€ 190,00
Shop sells
used
Kitesurfbuy.com 
Kitesurfbuy.com
United Kingdom


€ 299,00
Shop sells
new
Kitesurfbuy.com 
Kitesurfbuy.com
United Kingdom


€ 250,00
User sells
used

€ 150,00
User sells
used