€ 735,00
ID 368115
2019-03-29 at 00:00:00

USER INFO
KSP SPORTS
|
Detail page
(ext link)
Alessandro
C. S. Erice - Trapani - Italy
Phone:
+393939160833
Other offers by KSP SPORTS
REPORT and SHARING
Share on Facebook
Send to a friend
Report to Staff
Tips on avoiding frauds
SIMILAR SEARCHES
Kitesurf Kites
KSP
C-Kite Charger 2018 5 linee freestyle misure 7-9-11-13
Ad text:
C-KITE CHARGER FREE/WAKESTYLE 5 LINEE

MISURE:
- 7m
- 9m
- 11m
- 13m

COLORI:
- RED/BLUE
- BLUE/GREEN


CHARGER, novità assoluta della KSP, è la rivoluzione del mondo freestyle/wakestyle. Difatti è un puro OPEN-C realizzato con un settaggio 5 linee per avere il massimo nel freestyle e wakestyle.

Questo tipo di settaggio, da al kite, oltre ad una stabilità assoluta in qualsiasi condizione di vento, un pop eccessivo ed uno slack fantastico per qualsiasi manovra intermedia ed estrema.

Inoltre, grazie alla sua struttura 3-struts, a differenza di qualsiasi altro c-kite sul mercato con settaggio 6 linee, vanta un alto low-end ed un autorilancio incredibilmente facile ed immediato.

Un'importante novità inoltre riguarda la costruzione: per questa collezione abbiamo selezionato i migliori materiali presenti sul mercato, come 2DR (doppio ripstop), Tejian Dacron, e massimo spessore bladder.


Kites Tech
Dal design, dettagli e materiali, i kite della KSP offrono componenti di ultima generazione.


2DR RipStop
La KSP utilizza il top della qualità canopy di ultima tecnologia 2DR con doppio filamento, garantendo un livello qualitativo alto e duraturo


3 Struts Design
Il sistema a 3 struts offre a questa ala un low-end abbastanza elevato, una reattività del kite eccezionale, ed una stabilità fantastica!


Turbo Valvle
Gonfia e sgonfia il tuo kite rapidamente, e con la metà dello sforzo nella pressione della pompa, grazie alla grande ad sistema fast-valvle, una valvola con un diametro nettamente più ampio dello standard.


Open-C Shape
Questo shape ottimizzato con il settaggio 6-lineem permette di avere il massimo delle caratteristiche necessarie per uno stile freestyle/wakestyle di alto livello, avendo inoltre super stabilità, alta reattività, alto low-end e rilancio dall'acqua immediato.


SPEDIZIONE
Corriere Espresso BARTOLINI = 10€
Servizio Contrassegno = 14€

PAGAMENTI ACCETTATI:
Paypal, Postepay, Bonifico Bancario, Contrassegno, Vaglia Postale.


CONTATTI:

Sito Ufficiale: http://www.kspsports.com/it/

Email: info@kspsports.com

Telefono: +39 393 9160833

MORE PICTURES OF THIS PRODUCT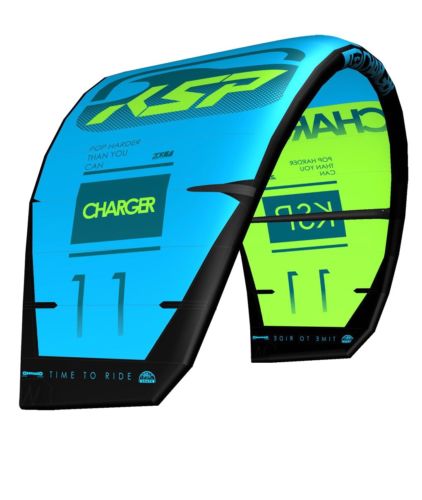 All images have been posted by the owner of this ad
and might not be the actual pictures of the product.

SIMILAR PRODUCTS
5 other ads you might be interested in...

€ 250,00
Shop sells
used
€ 609,00
Shop sells
new

€ 200,00
Shop sells
used
€ 665,00
Shop sells
new

€ 200,00
Shop sells
used