€ 26,00
ID 350331
2019-02-22 at 00:00:00

USER INFO
KSP SPORTS
Alessandro
C. S. Erice - Trapani - Italy
Phone:
+393939160833
Other offers by KSP SPORTS
REPORT and SHARING
Share on Facebook
Send to a friend
Report to Staff
Tips on avoiding frauds
SIMILAR SEARCHES
Wakeboard Accessories
KSP
Briglia con Carrucola Incorporata Wake Bridle & Pulley
Ad text:
WAKE BRIDLE & PULLEY, BRIGLIA CON CARRUCOLA INCORPORATA


Briglia ultra resistente con carrucola incorporata per una guida più fluida, e con galleggiante per evitare che la corda possa incastrarsi nell'elica. Consigliata anche per dividere la forza sui punti di aggancio dello scafo.

- 8' Lenght
- 1000kg cord resistant
- Floating System
- Pulley System




SPEDIZIONE
Corriere Espresso BARTOLINI = 8€
Servizio Contrassegno = 12€
contrassegno corriere espresso GLS= €12,00

SPEDIZIONE
Corriere Espresso BARTOLINI = 10€
Servizio Contrassegno = 14€

PAGAMENTI ACCETTATI:
Paypal, Postepay, Bonifico Bancario, Contrassegno, Vaglia Postale.


CONTATTI:

Sito Ufficiale: http://www.kspsports.com/it/

Email: info@kspsports.com

Telefono: +39 393 9160833

MORE PICTURES OF THIS PRODUCT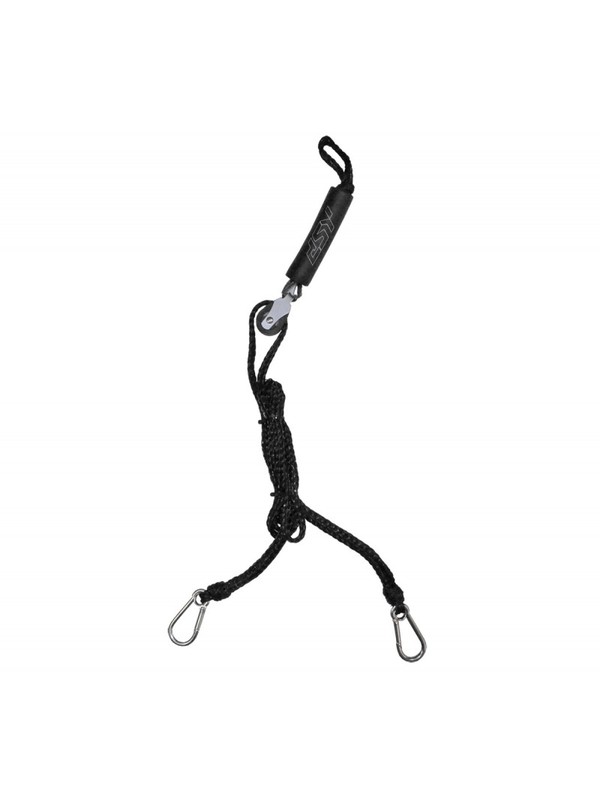 All images have been posted by the owner of this ad
and might not be the actual pictures of the product.

SIMILAR PRODUCTS
5 other ads you might be interested in...

€ 399,00
Shop sells
new
Rka-Romakiteacademy
Roma
Italy


€ 85,00
User sells
used

€ 130,00
User sells
used

€ 30,00
User sells
used

€ 1,00
Shop sells
new
Kitesurfbuy.com 
Kitesurfbuy.com
United Kingdom