€ 225,00
ID 343615
2019-05-02 at 00:00:00

USER INFO
KSP SPORTS
|
Detail page
(ext link)
Alessandro
C. S. Erice - Trapani - Italy
Phone:
+393939160833
Other offers by KSP SPORTS
REPORT and SHARING
Share on Facebook
Send to a friend
Report to Staff
Tips on avoiding frauds
SIMILAR SEARCHES
Kitesurf Accessories
KSP
Bindings Stronger Boots Scarponi Blue Kitesurf Wakeboard
Ad text:
STRONGER, BINDINGS KSP
COLLEZIONE 2018
COLORI:
- BLUE
- BLUE/ORANGE
- BLUE-YELLOW


I Boots STRONGER, new-entry della collezione KSP, offrono uno performance wake assoluta combinata con una libertà e fluidità di movimento che pochi boots in commercio possono dare.

Infatti grazie alla loro linea compatta, ti permetteranno di compiere quelle manovre estreme con massima libertà come mai prima. Il tutto associato a materiali ultra resistenti che ti terranno ben bloccato sia il piede, sia la caviglia.

Inoltre grazie al sistema combinato laccio/strappo, l'aderenza assoluta dei boots al vostro piede è assicurata!

Ma una delle novità più assolute di questo progetto sono le piante: difatti, oltre a garantire un'aderenza perfetta e assoluta nel tempo grazie agli ottimi materiali utilizzati, i boots STRONGER vantano il fantastico sistema di sostituzione della pianta.

Difatti, a differenza di tutti gli altri boots che dopo 2-3 anni di forte utilizzo, cominciandosi a piegare la suola per i forti impatti diventano inutilizzabili, con gli STRONGER vi basterà acquistare 1 coppia di nuove piastre intercambiabili, sostituirla in modo semplicissimo grazie alle 8 viti inox, ed i vostri boots diventeranno come nuovi, con una piastra totalmente dritta, e quindi avrete nuovamente il massimo delle performance.

Facile da entrare ed uscire, questi boots sono perfetti per kite anche in condizioni difficili, e si adattano perfettamente anche sul wakeboard o kiteboard, e grazie al loro look "sneakers", il risultato estetico sarà altrettanto assicurato!

Se il tuo stile è freestyle/wakestyle, dovete assolutamente provarli!

Misure Disponibili
4-5: 37-38
6-7: 39-40
8-9: 40-41
10: 42-43
11: 44-45
12-13+: 46-47+


SPEDIZIONE
Corriere Espresso BARTOLINI = 10€
Servizio Contrassegno = 14€

PAGAMENTI ACCETTATI:
Paypal, Postepay, Bonifico Bancario, Contrassegno, Vaglia Postale.


CONTATTI:

Sito Ufficiale: http://www.kspsports.com/it/

Email: info@kspsports.com

Telefono: +39 393 9160833

MORE PICTURES OF THIS PRODUCT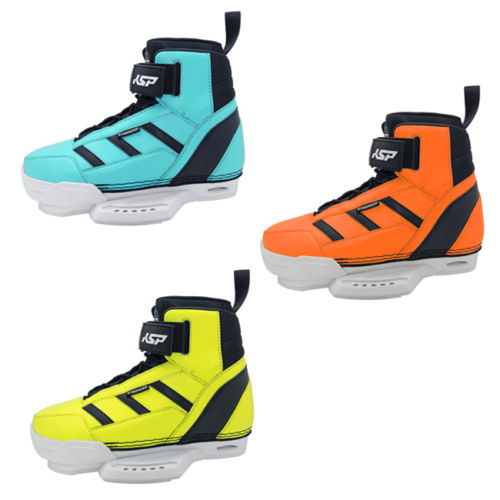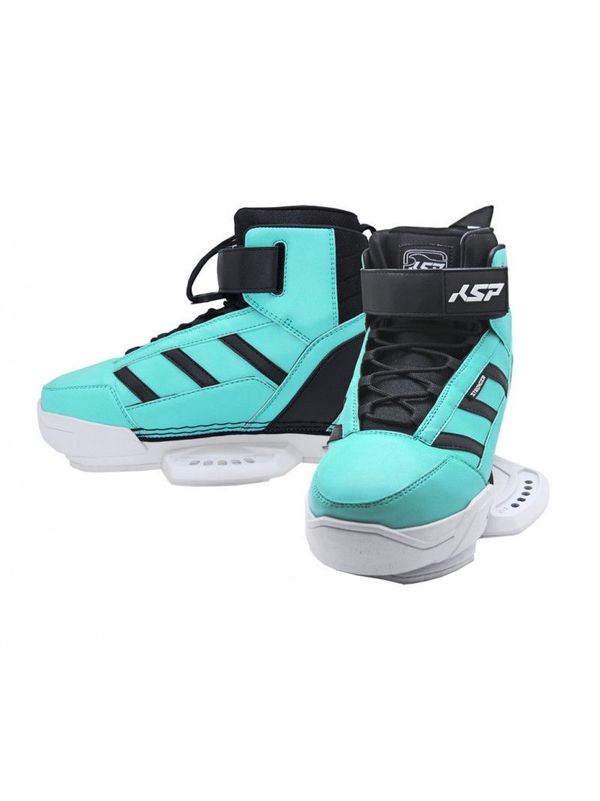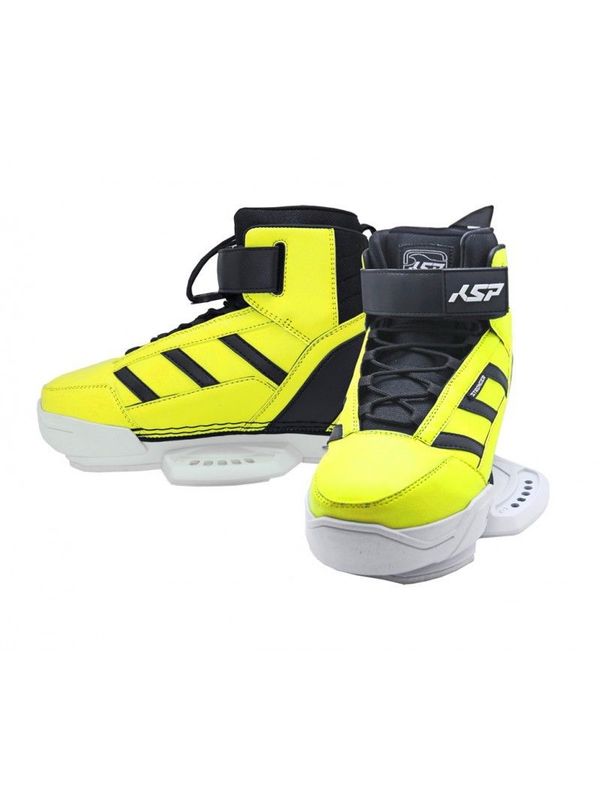 All images have been posted by the owner of this ad
and might not be the actual pictures of the product.

SIMILAR PRODUCTS
5 other ads you might be interested in...
€ 80,00
Shop sells
new

€ 30,00
User sells
used
€ 46,00
Shop sells
new
€ 38,00
Shop sells
new
€ 26,00
Shop sells
new