€ 349,00
ID 337505
2019-03-14 at 00:00:00

USER INFO
RLboards Italia
|
Detail page
(ext link)
michele
Milano (zona Bonola) e Lago di Como - Italy
Phone:
+393316876389
Other offers by RLboards Italia
REPORT and SHARING
Share on Facebook
Send to a friend
Report to Staff
Tips on avoiding frauds
SIMILAR SEARCHES
Kiteboards
RLboards
RAZOR - All-Around / Freeride
Ad text:
Tavola all around / freeride.
Realizzata in legno di Paulownia e fibra di vetro con rinforzi in carbonio, oppure in firba di carbonio (+50€).

Small: 129 x 39 - 130 x 40 - 133 x 40
Medium: 135 x 41 - 135 x 42
Large: 138 x 44 - 145 x 44

Flex basso, vibrazioni ridotte, peso 2,5kg senza accessori.
Rocker dinamico con 5mm di concavo.

Grafica personalizzabile: in base a tuo progetto/disegno oppure a scelta tra le nostre circa 170 grafiche -> http://www.rlboards-italia.it/galleria-aa-f.html

Il prezzo indicato è per la costruzione in fibra di vetro (fibra di carbonio + 50 euro) e include gli accessori, la personalizzazione della tavola e la spedizione.

Tavola nuda senza accessori: 50 euro in meno

Scelta tra due tipi di pad e due tipi di strap.
Scelta colore delle 4 pinnette: bianco, rosso, nero, verde acido.
Grafica carena e coperta indipendenti.

Possibilità di montare pinnetta centrale opzionale da 8-10-15 cm (25-30-35€) per abbassare il range di utilizzo.

CONTATTACI PER ULTERIORI DETTAGLI.
Michele

MORE PICTURES OF THIS PRODUCT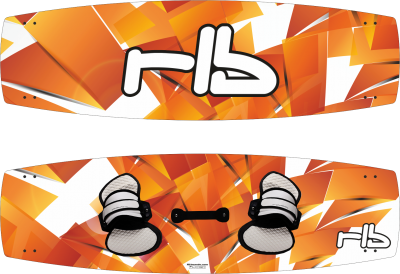 All images have been posted by the owner of this ad
and might not be the actual pictures of the product.

SIMILAR PRODUCTS
5 other ads you might be interested in...
€ 349,00
Shop sells
new

€ 949,00
Shop sells
new
€ 349,00
Shop sells
new
€ 569,00
Shop sells
new
€ 349,00
Shop sells
new