€ 350,00
ID 213621
2019-06-01 at 00:00:00

USER INFO
RKA-Romakiteacademy
Fabrizio
Roma - Italy
Phone:
+393312294927
Other offers by RKA-Romakiteacademy
REPORT and SHARING
Share on Facebook
Send to a friend
Report to Staff
Tips on avoiding frauds
SIMILAR SEARCHES
Kitesurf Lessons
altra
Ad text:
RKA-romakiteacademy, il corso kitesurf a Roma!!!!

OPERATIVI tutto l'anno!!!

Il nostro RKA- corso di kitesurf "principiante"!!!

- 1ª ora di lezione teorica: primi rudimenti sulla finestra di volo, rosa dei venti, normative vigenti in mare ed in spiaggia, montaggio, smontaggio e sicurezza del kite, terminologia del kitesurf.

- 2ª ora di lezione pratica in spiaggia: gestione di un kite trainer per un approccio con un'ala che non genera trazione.

- 3ª, 4ª e 5ª ora di lezione pratica in acqua: primo contatto con un "vero" kite da parte dell' allievo!! Partenza e atterraggio del kite in spiaggia Gestione del kite allo zenith (la nostra verticale in volo), bordo finestra dx e sx; Recupero tavola in acqua con kite di traverso su entrambi i lati in body-drag; Rilancio del kite in acqua e sganci delle sicurezze con successivo riarmo dell'ala; Spostamenti del kiter in spiaggia con kite a bordo finestra e tavola in mano.

- 6ª ora di lezione pratica in mare: Ripasso delle nozioni già apprese e primo approccio alla partenza in acqua con la tavola.

- 7ª e 8a ora - lezione pratica in acqua: interamente dedicata alla partenza in acqua con la tavola


L'allievo, terminato il corso, sarà ben accetto nel nostro "gruppo" e riceverà "gratuitamente" il supporto per progredire nell'apprendimento della pratica del kitesurf.

La scuola di kitesurf utilizza esclusivamente kite e tavole del famoso brand hawaiano - Wainman Hawaii!!

Oltre ad essere un centro test kite e tavole, la scuola è anche rivenditore ufficiale del marchio Wainman Hawaii!!

Sei di Roma e vuoi imparare a praticare il Kitesurf? La scuola kitesurf RKA - Roma Kite Academy - impartisce lezioni di Kite su tutto il litorale Romano, da Ostia a Focene Ti aspettiamo!

Nel prezzo è compresa anche la polizza RC obbligatoria per praticare il kitesurf nella stagione balneare.

RKA-romakiteacademy, la scuola kitesurf a Roma!!

MORE PICTURES OF THIS PRODUCT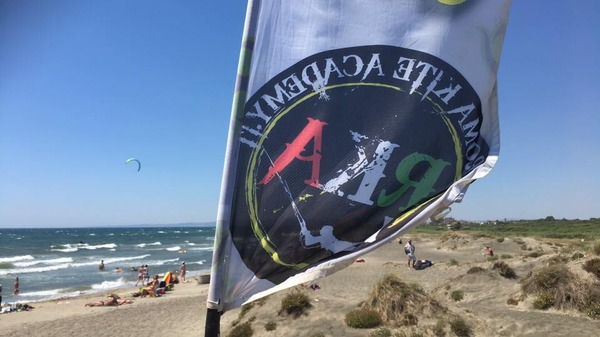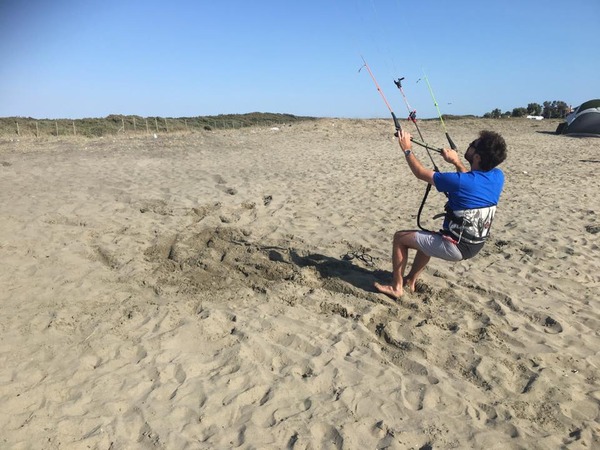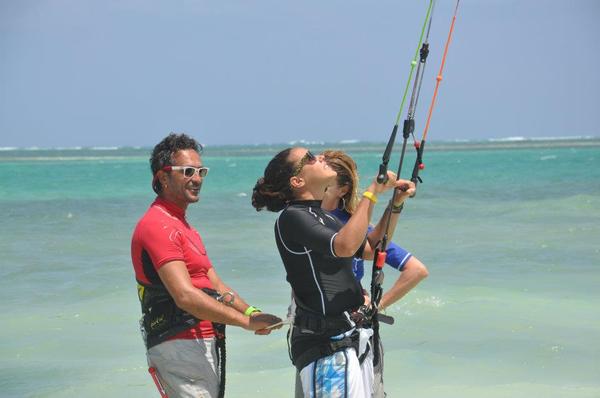 All images have been posted by the owner of this ad
and might not be the actual pictures of the product.

SIMILAR PRODUCTS
5 other ads you might be interested in...
€ 190,00
Shop sells
new
€ 145,00
Shop sells
new
€ 1,00
Shop sells
new
Kaukau Garage
Sarzana
Italy

€ 190,00
Shop sells
new

€ 25,00
Shop sells
new
Rka-Romakiteacademy
Roma
Italy