€ 98,00
Inserzione numero 561411
inserita il 09/02/2023 alle 15:13:27

INFO VETRINA
Radical Kiteboards
Radical
Passau - Germany
Tel.:
00491714427260
Utente da oltre
2
anni

STRUMENTI
Condividi su Facebook
Segnala a un amico
Segnala allo staff
Consigli utili anti-truffa
RICERCHE CORRELATE
Kitesurf Barre
Kiteattitude
Kite line set "RACE", 300kg, Dyneema
Testo annuncio:
Set of 4 kite lines, "Race" version, 300 kg load capacity.

Available in 15, 16, 17, 18, 19, 20, 21, 22, 23 or 24 m length.

High quality Dyneema lines "made in Europe" with very low stretch, pre-stretched.

Race lines are thinner than standard lines to generate less air resistance.

The loops are made with "pigtails", which means knots at the end of the loops, so that they can be tied to the kite with either a knot or a loop.

One of the front lines (Safety) has a thin splice (without a cover) to easily slide through the safety ring and quickrelease in case of "release".

Colors of the line sets depending on stock.

Price plus shipping costs


---
ALTRE FOTO DEL PRODOTTO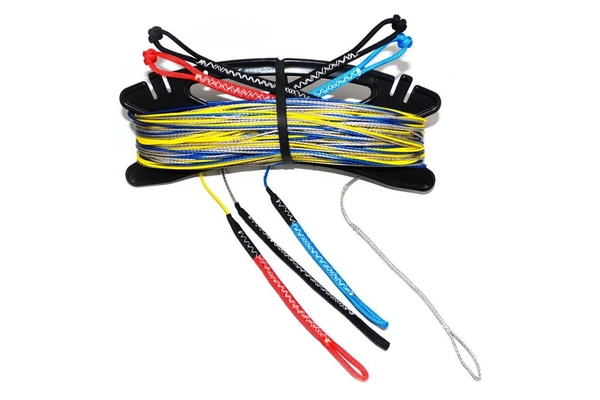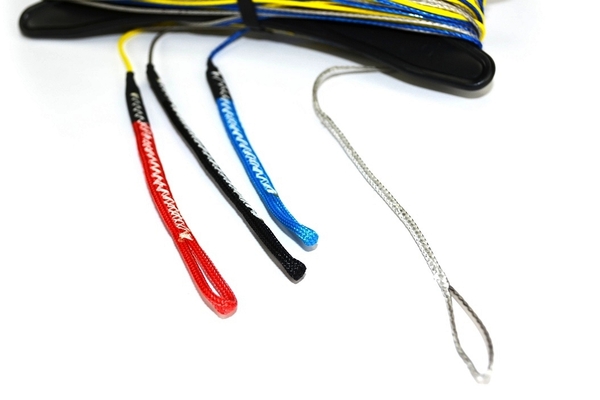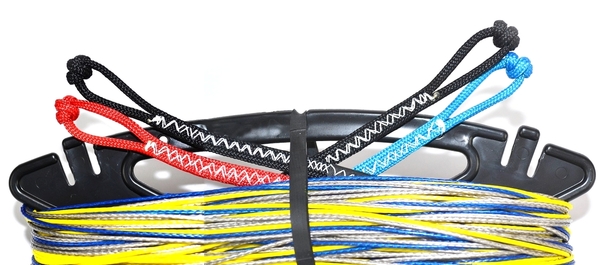 Le immagini sono state indicate dall'utente che ha inserito l'annuncio e potrebbero
non corrispondere al prodotto oggetto dell'annuncio.

---
ANNUNCI CORRELATI
Ecco altri 5 annunci che potrebbero interessarti...

€ 115,00
vetrina vende
nuovo

€ 339,00
vetrina vende
nuovo

€ 85,00
vetrina vende
nuovo

€ 269,00
vetrina vende
nuovo
€ 275,00
vetrina vende
nuovo
---