€ 200,00
Inserzione numero 541745
inserita il 12/05/2022 alle 16:16:19

INFO UTENTE
Dominik
Innsbruck / Palau - Italy
Tel.:
xxxxxxxxxx
Utente da oltre
2
mesi
Tutti gli annunci dell'utente
STRUMENTI
Condividi su Facebook
Segnala a un amico
Segnala allo staff
Consigli utili anti-truffa
RICERCHE CORRELATE
Kitesurf Ali
Best
WAROO
Testo annuncio:
Tube Kite BEST WAROO in 9m - Kite only

Good condition, little used, with patches (pictures), crispy sail, airproof

Freeride- und Freestyle --> Allrounder

Incl. Bag

I'm from Austria but i live in Palau and got the kites with me if you want to see them. shipping possible!

-----

BEST YARGA Freeride & Freestyle Kite
The Yarga comes with a multitude of options for rigging so you always have a kite that suits the conditions on the day. It has a standard 4 line set up which makes it a pretty potent C kite with freestyle in mind. Add a 5th line for added safety, faster relaunching and improved depower. If you ever get bored of that then rig the kite on the micro bridle and further increase your depower and upwind ability. And finally you can fly the Yarga using the micro bridle and the 5th line to give the kite the maximum combination of depower, upwind performance and instant relaunch. We think youíll agree that is quite a lot to get your head around! As far as build quality goes it just keeps getting better and better from Best and there are plenty of reinforcements just where you need them.

In the Air
So with all this choice does it really make a difference? We set up the Yarga with all the different options in various wind conditions and we have to say that yes it does affect the way it flies. Certainly the added depower on the micro bridle is very noticeable. And with the kite being what we would class a technically a C shape the 5th line makes a difference to relaunch. Although that said the kite is pretty simple to get back in the air after a crash! I donít think many of you out there will fly it in its purest form with just the four lines. But I suspect many of you will fly the Yarga utilising the 5th line as a great freestyle kite. In this set up the kite has heaps of unhooked performance, kite loops are awesome and you really get a feeling that the kite is just begging to be thrown into yet another aggressive loop. But I think our favourite set up was the micro bridle, the Yarga has plenty of low end grunt as it is and with this set up you get a simple 4 line kite with a bridle that handles like a 5th line C kite. But with an insane amount of depower. The kite also flies upwind in this set up really well. That bridle wonít make it relaunch like a Bow kite though so you will need to put some effort in to get it onto its back. Obviously having the 5th line and the bridle gives you the best of both worlds. But we are old fashioned and like the simplicity of 4 lines!

---
ALTRE FOTO DEL PRODOTTO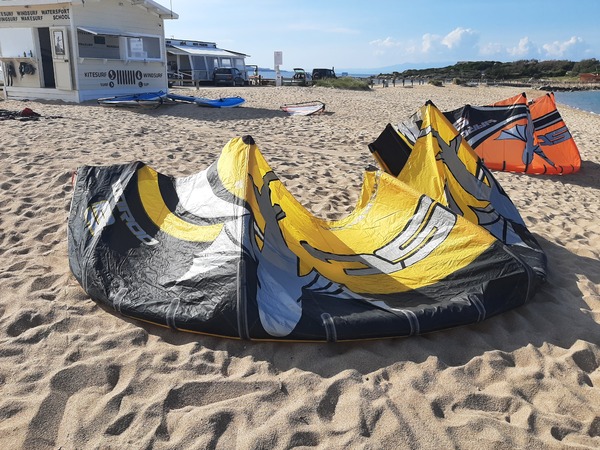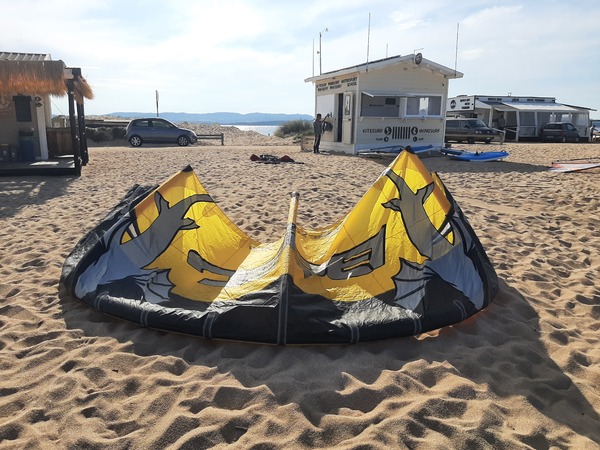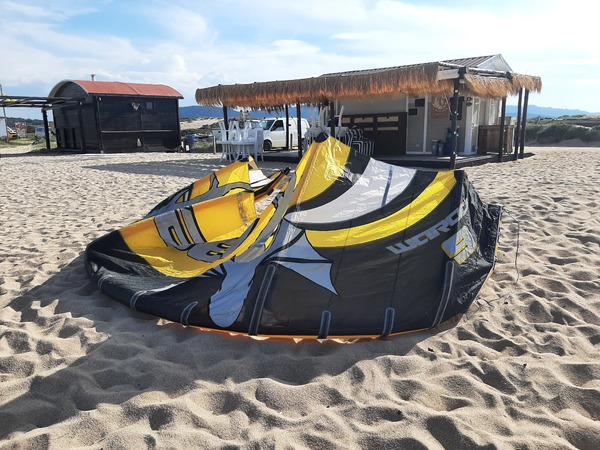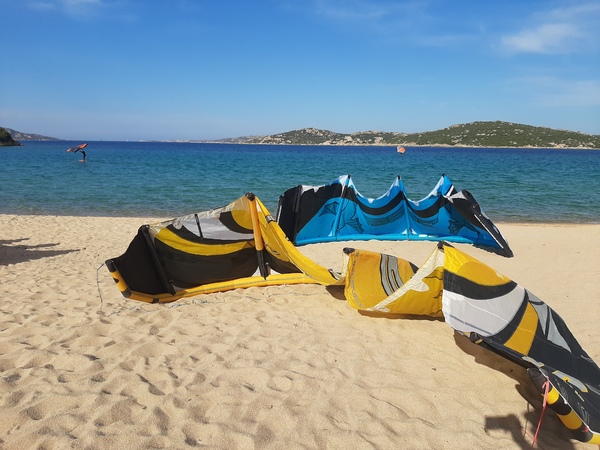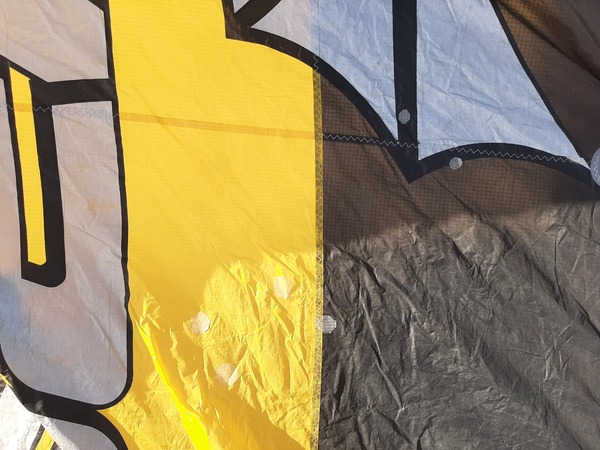 Le immagini sono state indicate dall'utente che ha inserito l'annuncio e potrebbero
non corrispondere al prodotto oggetto dell'annuncio.

---
ANNUNCI CORRELATI
Ecco altri 5 annunci che potrebbero interessarti...

€ 120,00
privato vende
usato

€ 250,00
privato vende
usato

€ 350,00
privato vende
usato

€ 300,00
privato vende
usato
Michael
Lido Adriano
Italy

€ 300,00
privato vende
usato
---