€ 569,00
Inserzione numero 487804
inserita il 12/01/2021 alle 00:00:00

INFO VETRINA
Wind Riders
|
Scheda prodotto
Mazzoni
Limone sul Garda - Italy
Tel.:
+393488975467
Utente da oltre
9
anni

STRUMENTI
Condividi su Facebook
Segnala a un amico
Segnala allo staff
Consigli utili anti-truffa
RICERCHE CORRELATE
Kitesurf Tavole
Core
CHOICE 3
Testo annuncio:
SIZE: 144X43,5

FREESTYLE + | FREERIDE | WAKESTYLE

Powered by Cartan carbon. The Choice 3 takes full advantage of our proprietary, high performance, 30° biaxial carbon fiber layup that optimizes board torsion and dynamic longitudinal flex. Our 12,000 filament carbon fiber requires less resin, has unmatched flex characteristics, and increases board durability. Cartan carbon. The secret ingredient behind every CORE twintip

Naturally dynamic. The CNC milled, long grained, Paulownia wood core gives the Choice 3 unmatched dimensional stability, excellent decay resistance and its powerful character. The production process extends the wood core very close to the board edge, thereby reducing board weight. Feel the added reflexivity Paulownia delivers.

Extreme grip even without fins. We added more progressive tip channels and accentuated the remaining channels. The deeper channels further reduce the wetted surface area and increase lateral resistance when planing (at all attack angles). Reducing wetted surface area reduces drag and improves board speed. Go ahead and ride finless, your Choice 3 is always in control!

Inspired by the legendary handling of deep Vee powerboats in rough waters, we extended the prior model's V-shaped keel to a full-length, deep Vee hull. The new design eats chop and even smoothes out hard landings. Test the new Choice 3 in the roughest water you can find. And feel the deep Vee difference.

Variable rail thickness. For better control and more pop. The Choice 3 features 9.5mm thick rails near the center of the board that reduces to 3mm at the tips.

Diamond shaped perfection. Look closely at the Choice 3's surface contours. On the tips, you'll notice diamond-shaped recesses. The refined contours reduce weight and direct torsional forces to the fins and edges where you want them for a perfect balance between flex and rigidity.

The Choice 3 features a progressive freestyle rocker that is most pronounced under the handle. Board curvature is then reduced towards the tips. Individual flex patterns are built into each board size to lock in the best performance possible. Without giving away our secrets, good flex and bad (aka negative rocker) flex is managed by varying the lamination thicknesses during production. A super hard landing, for example, can create a negative rocker between your feet. We worked very hard to eliminate bad flex, so those rock hard landings are easier to stick. Not to worry, the Choice 3 is still deliciously fun when you are not "in training" mode. Go hard. Or easy. Either way, you'll love it.

---
ALTRE FOTO DEL PRODOTTO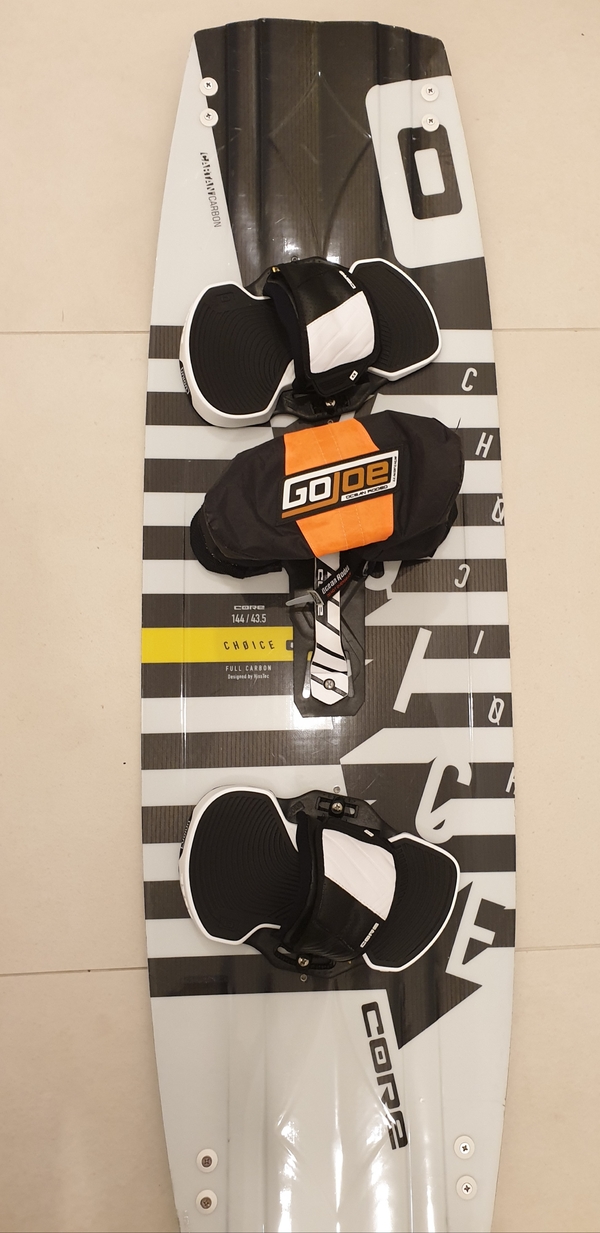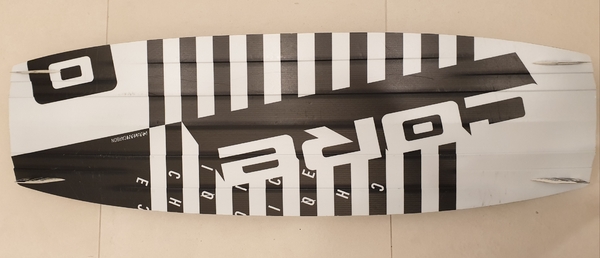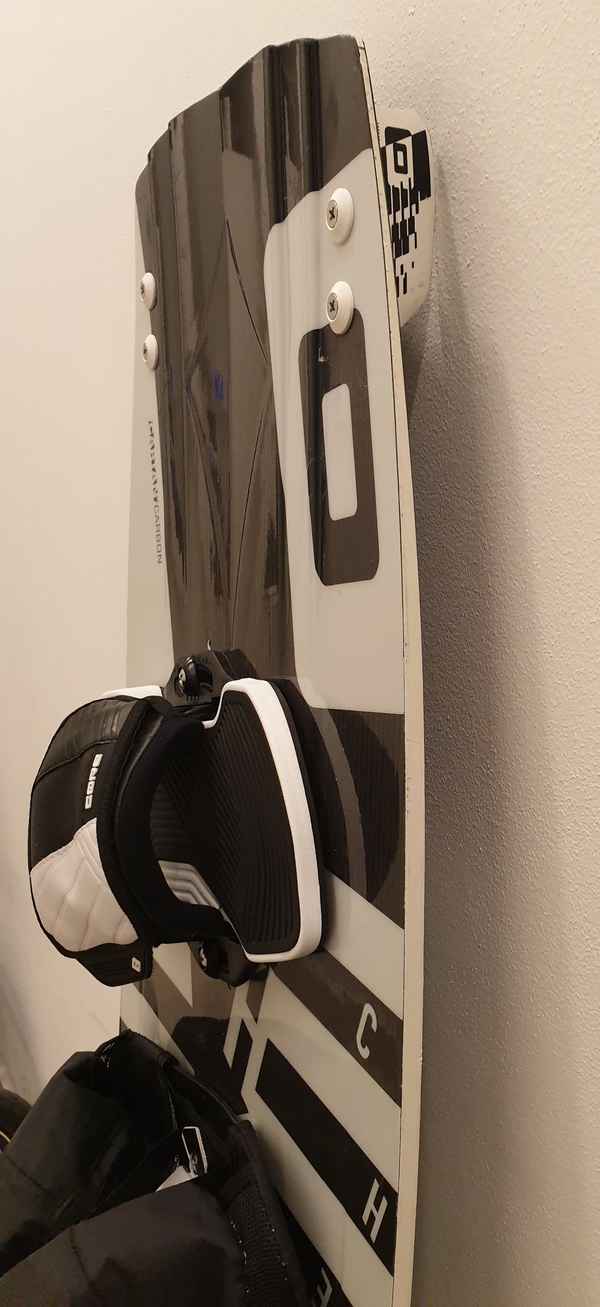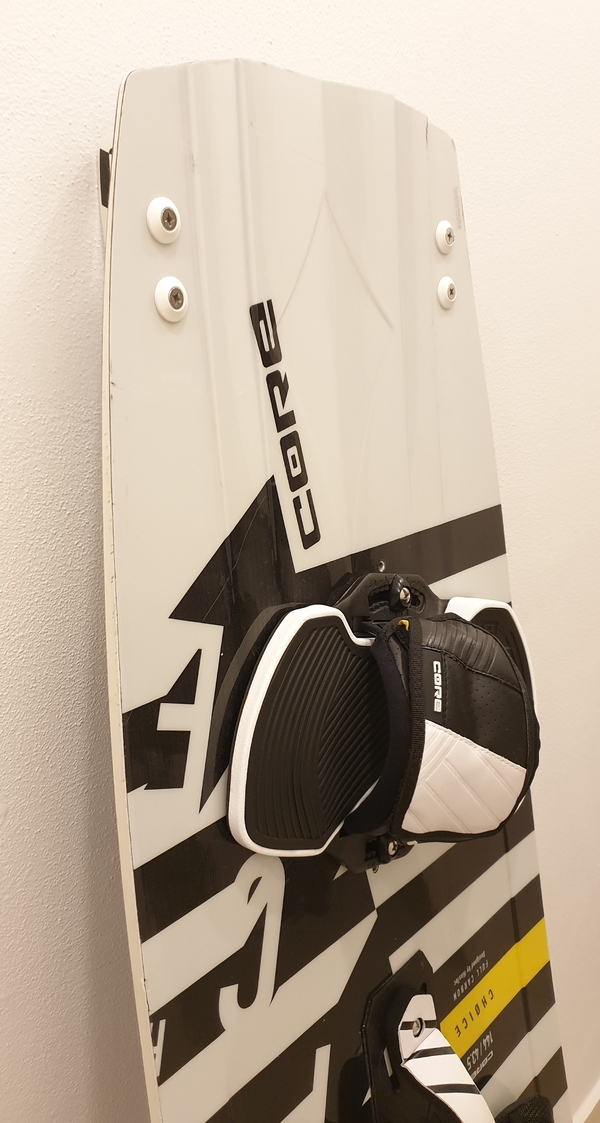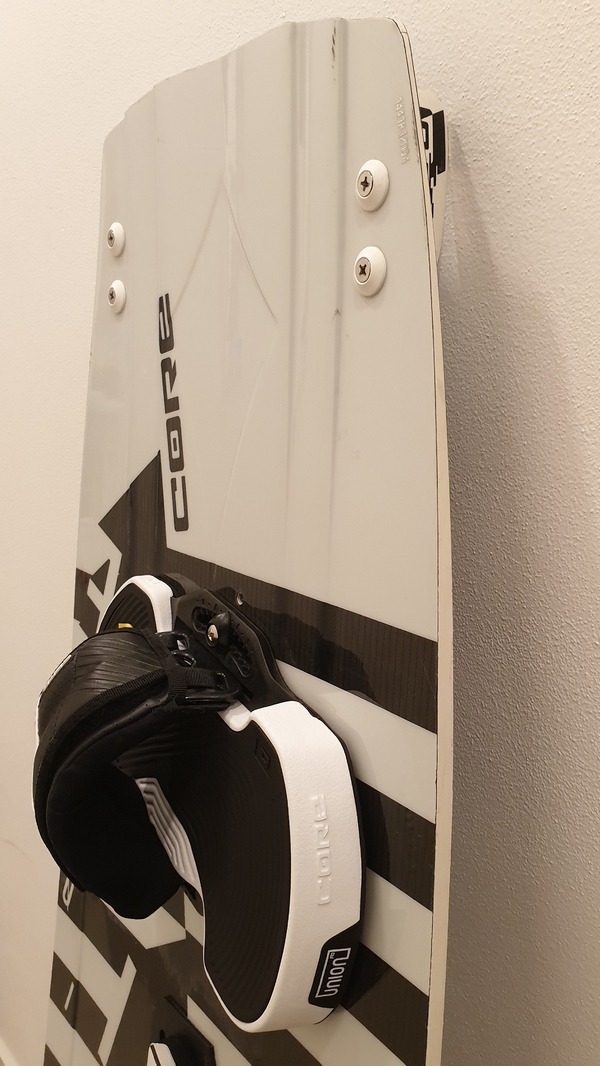 Le immagini sono state indicate dall'utente che ha inserito l'annuncio e potrebbero
non corrispondere al prodotto oggetto dell'annuncio.

---
ANNUNCI CORRELATI
Ecco altri 5 annunci che potrebbero interessarti...

€ 930,00
privato vende
usato

€ 569,00
vetrina vende
usato
Wind Riders
Limone Sul Garda
Italy


€ 569,00
vetrina vende
usato
Wind Riders
Limone Sul Garda
Italy


€ 750,00
vetrina vende
usato
Fh Academy - Surf Shop
Palau
Italy


€ 400,00
privato vende
usato
---