€ 469,00
Inserzione numero 452128
inserita il 13/01/2019 alle 18:39:22

INFO VETRINA
Wind Riders
|
Scheda prodotto
Mazzoni
Limone sul Garda - Italy
Tel.:
+393488975467
Utente da oltre
7
anni

STRUMENTI
Condividi su Facebook
Segnala a un amico
Segnala allo staff
Consigli utili anti-truffa
RICERCHE CORRELATE
Kitesurf Tavole Bidirezionali
North
Gonzales 2018
Testo annuncio:
USATA SOLO IN ACQUA DOLCE

NO CORALLI

COMPLETA DI ENTITY FOOTPADS E PINNETTE


The Gonzales is an entry level kiteboard with a twist.
It has the ability to progress as you improve doubling up as a formidable freeride machine. The round outline offers excellent control while the soft flex makes it very forgiving. This flex pattern also ensures a smooth ride through the choppiest of water and the Mono Concave bottom gives you all the control you need during those early sessions during your kiteboarding career. Donít get a beginners board that will leave you wanting more, get the Gonzales and get the most out of your sessions..
SOFT FLEX
MONO CONCAVE BOTTOM
BIAX FIBRE CONSTRUCTION
VARIO RECOMMENDED
EXCELLENT CONTROL DUE TO THE ROUND OUTLINE
SOFT FLEX CREATES A VERY FORGIVING BOARD
COMFORTABLE RIDE IN ALL CONDITIONS
FIVE SIZES COVER ALL TYPES OF RIDER

Entity Footpads - Taking into consideration that every foot is different, the Entity is an ergonomically shaped and highly versatile footpad. Offering a variety of settings via its numerous features, we ensure a perfect fit for each individual that not only looks great, but is quick and easy to mount and adjust.


---
ALTRE FOTO DEL PRODOTTO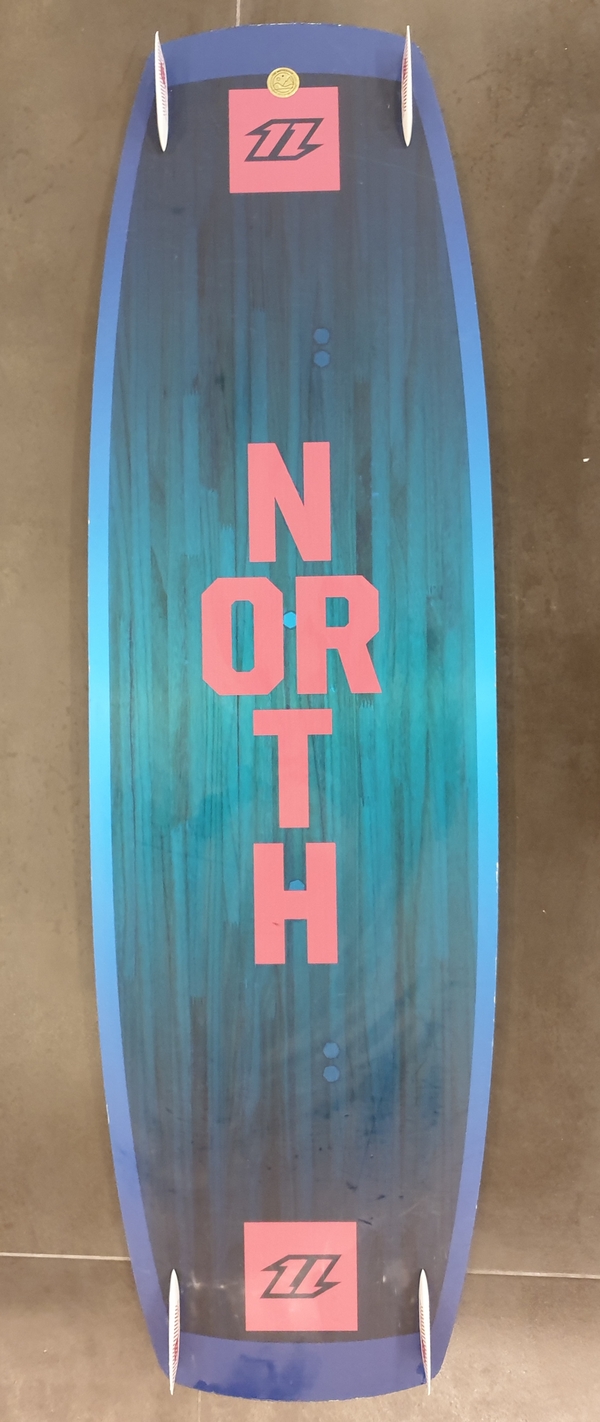 Le immagini sono state indicate dall'utente che ha inserito l'annuncio e potrebbero
non corrispondere al prodotto oggetto dell'annuncio.

---
ANNUNCI CORRELATI
Ecco altri 5 annunci che potrebbero interessarti...

€ 250,00
privato vende
usato

€ 199,00
vetrina vende
usato
Westbeachshop
Albinia
Italy


€ 290,00
privato vende
usato

€ 350,00
privato vende
usato
Luca
Pojana Maggiore
Italy

€ 320,00
privato vende
usato
---