€ 949,00
Inserzione numero 444794
inserita il 14/10/2018 alle 06:35:39

INFO VETRINA
Wind Riders
|
Scheda prodotto
Mazzoni
Limone sul Garda - Italy
Tel.:
+393488975467
Utente da oltre
7
anni

STRUMENTI
Condividi su Facebook
Segnala a un amico
Segnala allo staff
Consigli utili anti-truffa
RICERCHE CORRELATE
Kitesurf Ali
North
Neo 9 2018
Testo annuncio:
colore rosso

kite used only in sweet water

WAVE/ FREERIDE

4 and 5 line setup

The Neo is a polished, high-performance wave lite that has quick and responsive steering, excellent drift, fantastic low-end power and quick relaunch.

-Excellent drifting abilities

-Fast and consistent steering when powered

-responsive steering whether powered or depowered

-very powerful ( choose one size smaller) but with good depower

-easy water relaunch

-moderate delta design

-flex segment LE design to improve turning speed

-adjustable front bridle fro free ride tuning setup

---
ALTRE FOTO DEL PRODOTTO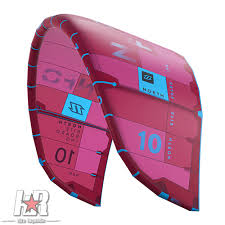 Le immagini sono state indicate dall'utente che ha inserito l'annuncio e potrebbero
non corrispondere al prodotto oggetto dell'annuncio.

---
ANNUNCI CORRELATI
Ecco altri 5 annunci che potrebbero interessarti...

€ 400,00
privato vende
usato

€ 569,00
privato vende
usato
Francesco
Squinzano
Italy

€ 300,00
vetrina vende
usato
Kitesurfbuy.com 
Kitesurfbuy.com
United Kingdom


€ 550,00
privato vende
usato

€ 350,00
privato vende
usato
---