€ 1.020,00
Inserzione numero 444780
inserita il 14/10/2018 alle 04:57:47

INFO VETRINA
Wind Riders
|
Scheda prodotto
Mazzoni
Limone sul Garda - Italy
Tel.:
+393488975467
Utente da oltre
7
anni

STRUMENTI
Condividi su Facebook
Segnala a un amico
Segnala allo staff
Consigli utili anti-truffa
RICERCHE CORRELATE
Kitesurf Ali
North
Evo 12 2018
Testo annuncio:
colore rosso

kite usato solo in acqua dolce

ALLROUND/ FREERIDE/ FRESTYLE/ WAVE

The best all-rounder with a COMPLETELY NE3 3-STRUT DESIGN for exceptional wind range, solid inflight characteristics and precise power delivery

4 and 5 line setup

DELTA KITE

-massive wind range and great upwind abilities

-great sheet and go with easy handling and massive depower

-powerful lift and huge hangtime

-easy water relauch

-very intuitive to fly

---
ALTRE FOTO DEL PRODOTTO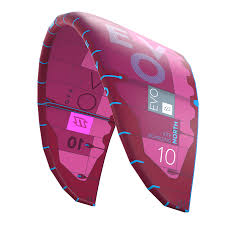 Le immagini sono state indicate dall'utente che ha inserito l'annuncio e potrebbero
non corrispondere al prodotto oggetto dell'annuncio.

---
ANNUNCI CORRELATI
Ecco altri 5 annunci che potrebbero interessarti...

€ 400,00
privato vende
usato

€ 569,00
privato vende
usato
Francesco
Squinzano
Italy

€ 300,00
vetrina vende
usato
Kitesurfbuy.com 
Kitesurfbuy.com
United Kingdom


€ 550,00
privato vende
usato

€ 350,00
privato vende
usato
---