€ 450,00
Inserzione numero 380667
inserita il 26/09/2017 alle 00:00:00

INFO VETRINA
Wind Riders
|
Scheda prodotto
Mazzoni
Limone sul Garda - Italy
Tel.:
+393488975467
Utente da oltre
6
anni

STRUMENTI
Condividi su Facebook
Segnala a un amico
Segnala allo staff
Consigli utili anti-truffa
RICERCHE CORRELATE
Kitesurf Tavole Bidirezionali
North
GONZALES 2015
Testo annuncio:
Gonzales 2015 in diverse misure per te:

142/42
http://www.windriderskiteshop.com/boards/gonzales-2015

138/41.5
http://www.windriderskiteshop.com/boards/2015-north-gonzales-138-

134/40
http://www.windriderskiteshop.com/boards/north-gonzales-13440-2015

Tavole in ottime condizioni, anche perché usate solo nell'acqua dolce, no sabbia, no coralli.
tavola completa di pinne e straps e pads originali North ENTITY

planata facile
ottima capacità di up wind


The Gonzales is one of the easiest to ride kiteboards around. In the smaller sizes it is smooth and forgiving, the larger sizes are perfect for beginners and larger riders. When you are first learning this sport you need a board that will help you to progress and make that progression as fast as possible. The Gonzales does just that while still retaining great performance so you won't grow out of it quickly. The Gonzales combines a soft flex pattern with a forgiving outline, which creates its unique feel on the water. The wider profile provides a stable platform whilst helping to get the board up on the plane early. There are five sizes in the range so there is a board to suit everyone, no matter what your level of riding is. Kitesurfing shouldn't be hard, and you shouldn't be hard on yourself, get a Gonzales and make it easy.
Windriders recommends this board for it's smooth and comfortable ride.And it has great upwind capabilities. A perfect board to start your quiver with! Also the more advanced rider looking for a forgiving board to learn new tricks and moves will not be dissapointed with the North Gonzales.
 
Einfach abzurufende Leistung für schnelle Lernfortschritte:
Das Gonzales ist ein gutmütiges Twintip mit einem großen Einsatzbereich. Es ist perfekt für stylisches Carven, die ersten großen Sprünge oder einfach nur zum genussvollen Cruisen. Einsteiger kommen mit dem Gonzales auf Anhieb zurecht und steigern schnell ihr Fahrkönnen. Es gleitet agil an und zieht einen sehr guten Winkel zum Wind, ohne dass man sich als Fahrer besonders darauf konzentrieren muss.
Butterweich schneidet das Gonzales sogar durch kabbeliges Wasser. Dies animiert zu neuen Tricks, immer engeren, schnelleren Carves und noch höheren Sprüngen.

Spese di spedizione incluse!

ALTRE FOTO DEL PRODOTTO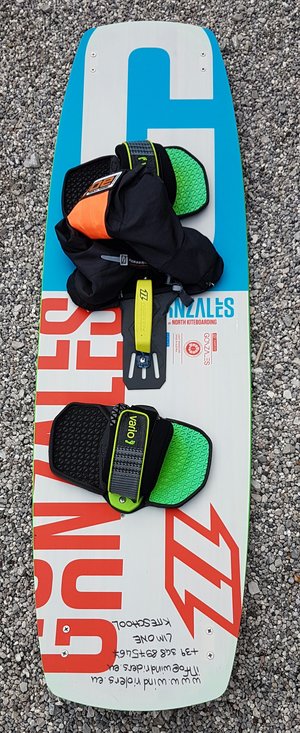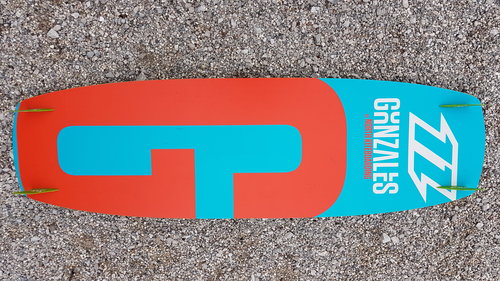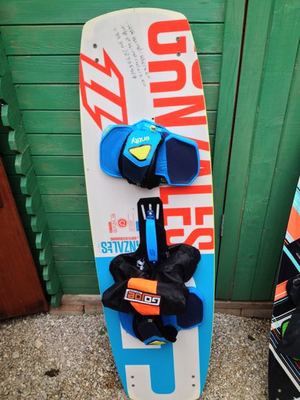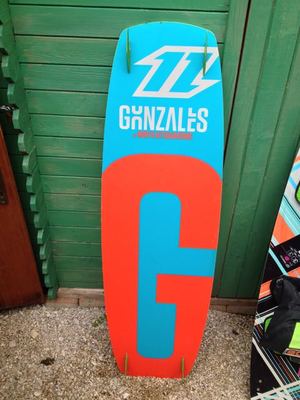 Le immagini sono state indicate dall'utente che ha inserito l'annuncio e potrebbero
non corrispondere al prodotto oggetto dell'annuncio.

ANNUNCI CORRELATI
Ecco altri 5 annunci che potrebbero interessarti...
€ 640,00
vetrina vende
usato
Kiteplanet
Torbole
Italy

€ 400,00
privato vende
usato
€ 200,00
privato vende
usato
€ 320,00
vetrina vende
usato
Twkcshop
Fonteblanda
Italy

€ 650,00
privato vende
usato