€ 250,00
Inserzione numero 380463
inserita il 17/09/2017 alle 00:00:00

INFO VETRINA
Wind Riders
|
Scheda prodotto
Mazzoni
Limone sul Garda - Italy
Tel.:
+393488975467
Utente da oltre
6
anni

STRUMENTI
Condividi su Facebook
Segnala a un amico
Segnala allo staff
Consigli utili anti-truffa
RICERCHE CORRELATE
Kitesurf Barre
North
TRUST BAR 5TH ELEMENT - 27M
Testo annuncio:
Vendo Barra North trust 2016 usata
5th element
27m

Caratteristiche barra:

-massima sicurezza

-istantaneo deporre quando necessità

-facile relauch

Safety is an essential topic in a sport where you are facing the power of the elements and in some situations are totally on your own. The North patented 5th line system has provided the greatest combination of safety and performance for many years now. Year after year, the 5th line concept proves its reliability and 100% instant depower after a safety release no matter what the conditions. The system still has a commanding lead compared to other safety systems available on the market. This is why we and North Kiteboarding believe in the 5th line concept. What's more, the 5th line makes water relaunch effortless and the loaded 5th line kite designs (Vegas and Rebel) offer a very short depower stroke, giving the rider ultimate control in gusty conditions. The benefits of this set-up are obvious and appreciated by riders all over the world.

Spese di spedizione incluse!

ALTRE FOTO DEL PRODOTTO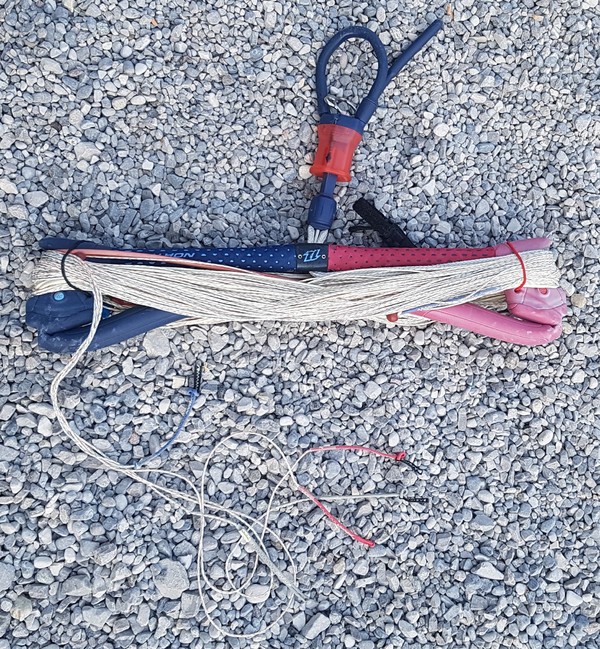 Le immagini sono state indicate dall'utente che ha inserito l'annuncio e potrebbero
non corrispondere al prodotto oggetto dell'annuncio.

ANNUNCI CORRELATI
Ecco altri 5 annunci che potrebbero interessarti...
€ 200,00
privato vende
usato
€ 390,00
vetrina vende
usato
Surfrelax
Follonica
Italy

€ 180,00
privato vende
usato
€ 200,00
privato vende
usato
€ 175,00
privato vende
usato